Calvert Hospice
Secluded Virginia Retreat + Wine Tasting

Caret, VA
Temple in the Woods is a bed & breakfast off the beaten path. It is located in Essex County, Virginia and sits on 5.5 acres of wooded land with a beaver pond on the property. Unplug and unwind in the personal, private and secluded accommodations. Commune with nature in the quiet that surrounds you. Leave the hustle and bustle and the lights of the city as you cruise down the Driveway to Peace. The breakfast menu includes the kind of country-style breakfast the innkeeper enjoyed while growing up in Charleston, SC. INCLUDES: - Two Nights Accommodation - Daily gourmet breakfast - Wine tasting at local winery + bottle of wine - Horseback riding at nearby farm at additional charge (14 days notice required) TESTIMONIAL: "What everyone should want to do is a stay at Temple in the Woods. From the moment you drive on the property you know the peace and quiet will take over you. Breakfast is wonderful, the room is gorgeous and comfortable you the host is so accommodating. Could think of no better place to spend a get away from everything than here. Thank you Claudette!." - Mary B.
Read more
HOW IT WORKS
---
This special Calvert Hospice website is a great place to visit frequently because we'll always feature fun ways for you to help our cause! Thanks to the amazing generosity of all of the local and national experience providers, we're able to offer you incredible values and at the same time generate meaningful donations (as much as 70% of your purchase price).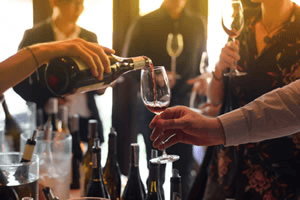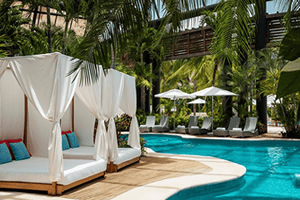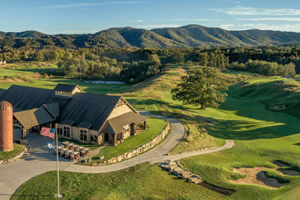 Turning fun experiences into big donations! Inventory changes each day.
Flash Sales
From time to time, we'll receive a limited number of fun experiences that you can grab at 50% off and still generate a big donation for us. Examples include in-home wine samplings, golf lessons, dance lessons and even vacations to five-star resorts. Supply is limited, so we'll let you know when we have a flash sale available for you to enjoy.
Last-Minute Opportunities
If your schedule is flexible and you can act on a moment's notice, these are a perfect way to escape to everything from a local bed & breakfast to a world-class destination on the other side of the globe. Generous vacation providers like to fill their "last-minute" spaces and help our cause at the same time.
Featured Getaways
Enjoy special access to experiences provided by local and national getaways. Take a golf vacation to a top resort or reserve a space on a private yacht. You'll find a wide variety of featured getaways, and all generate big donations for us thanks to the generosity of the providers!
Upcoming Fundraising Events
Leading up to each of our fundraising events, we'll give you an easy way to preview all of the exciting experiences that we will feature at our auction or raffle.
About Calvert Hospice
---
Since 1984, we have provided quality end-of-life care and support as the only non-profit, independently owned, and community-based hospice in Calvert County, MD.  We are licensed to provide hospice care by the Maryland Office of Healthcare Quality and the Centers for Medicare and Medicaid Services.  In addition, we maintain voluntary accreditation by the Community Health Accreditation Partner (CHAP), which demonstrates our commitment to achieving the highest level of performance in the delivery of hospice care.

When a patient starts receiving care from Calvert Hospice, a family member usually serves as the primary caregiver and helps make decisions for their loved one. Members of the Calvert Hospice team develop a care plan that meets each patient's individual needs for pain management and symptom control.

Members of the team make regular visits to assess the patient and assist with medical, emotional, and spiritual needs. Hospice nurses manage our patients' medications and physical well-being. We have on-call nurses available for evenings, overnights, weekends, and holidays. Hospice social workers provide emotional support to patients and families and can often help patients access community resources. Hospice chaplains offer spiritual support and guidance to patients and families. Hospice aides can help with daily tasks when they become too much for caregivers and patients to do on their own. Volunteers provide respite to caregivers in many different ways.
Read more
Read less
---
"We're delighted to give our donors a way to have fun and help our cause at the same time!"
Fun Experiences for You
Buy a cruise for your parents or take a family vacation. Enjoy a round of golf with your friends or even take a golf lesson.

Have fun, enjoy attractive rates, and generate a big donation (as much as 80% of your purchase price!) for Calvert Hospice.

Special thanks to all of the generous business owners that make all of this possible!